Win a signed ARC of WINTERLING!
AND… the contest is over and random.org has chosen a winner. Weirdly, it was the number chosen by somebody who entered just for a line and not for the ARC, so I've gone to the next-closest number.
Thanks for entering!!
My dog
does not like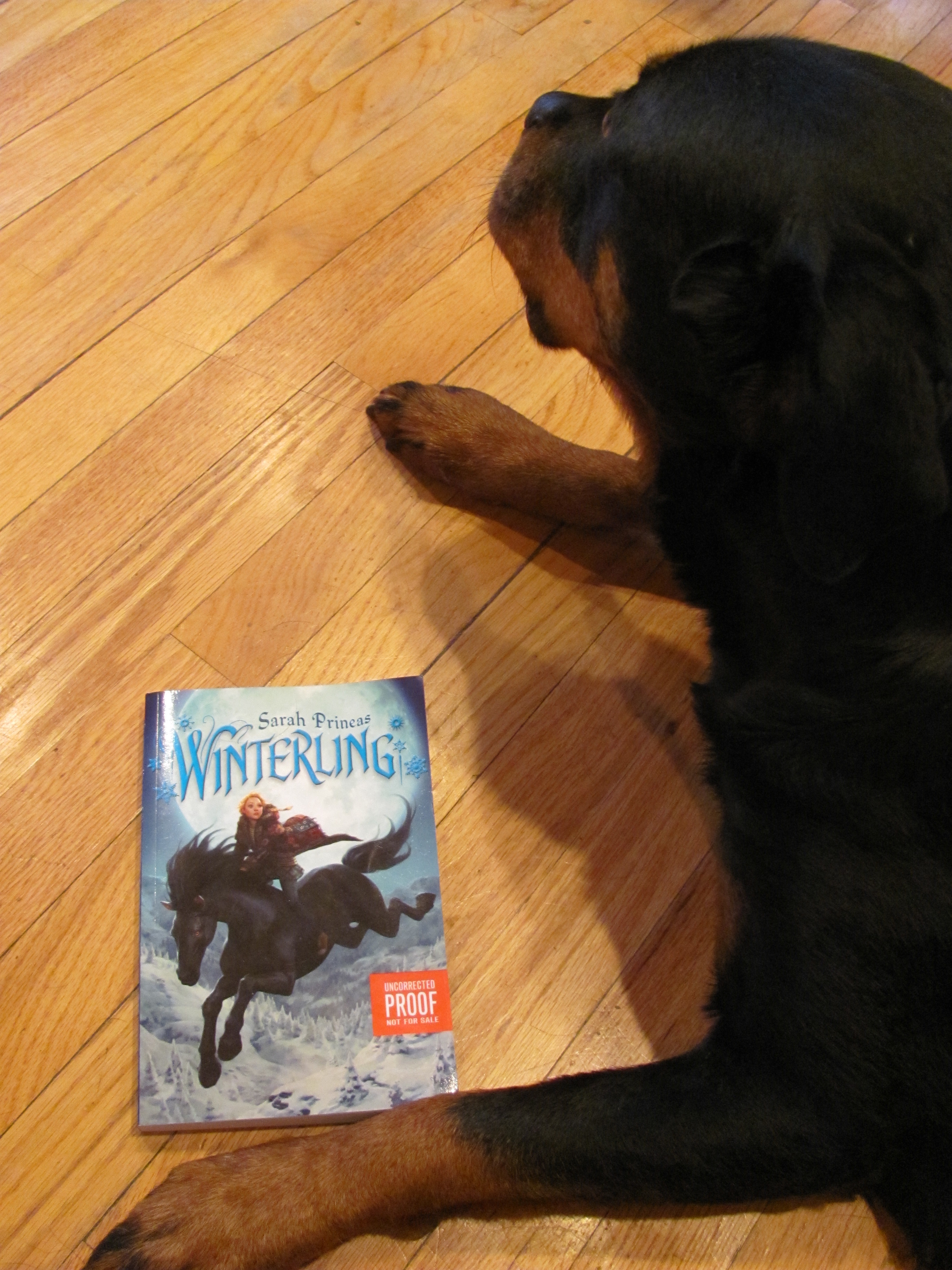 my book.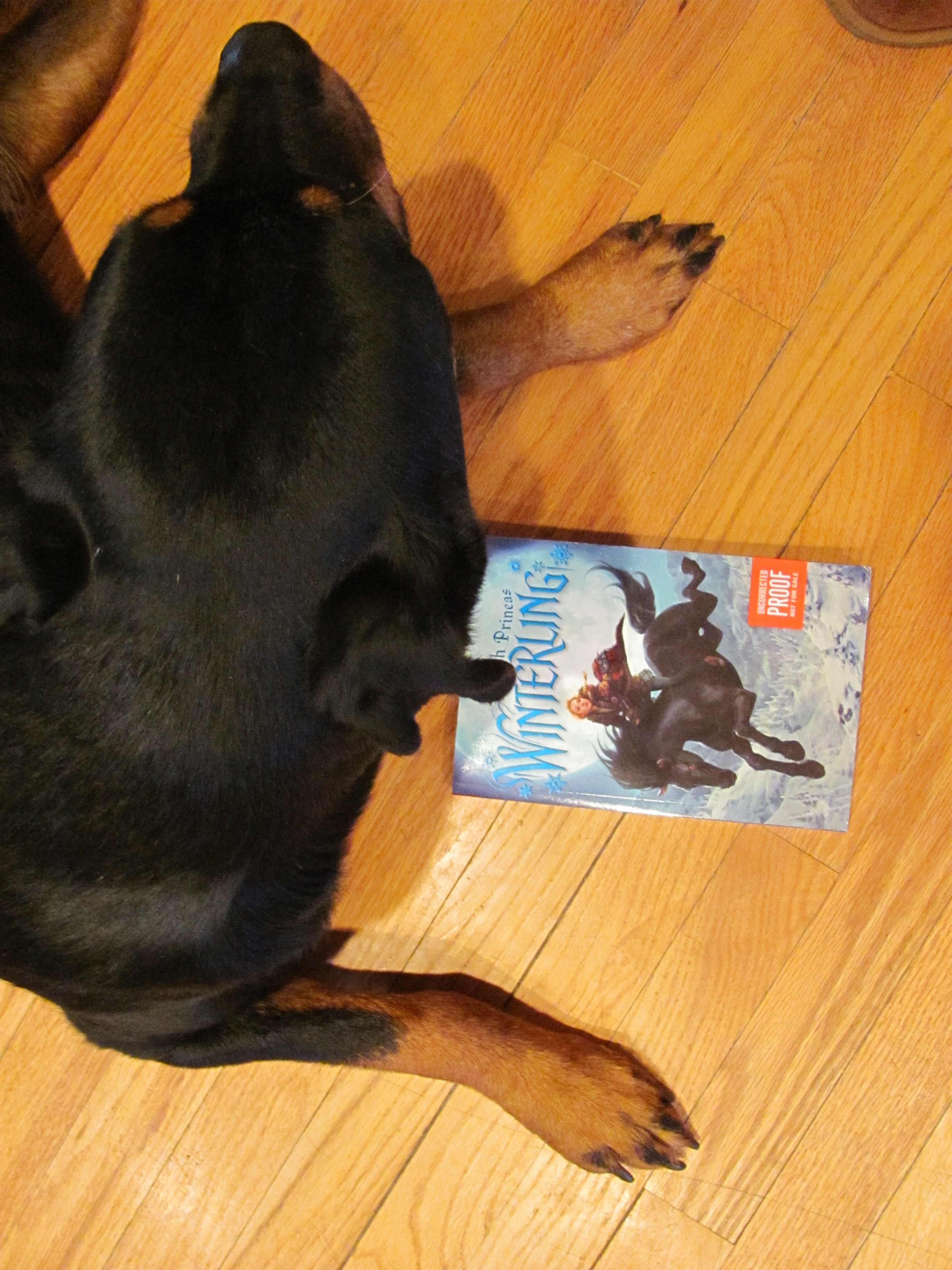 But some other people do!
"What a wonderful, imaginative alternate world Prineas has created for this book!" –Kristin Cashore, author of the New York Times bestsellers Graceling and Fire.
"Filled with wonder and with characters both devious and charming, Winterling is a mischievous delight!" –Ingrid Law, New York Times bestselling author of Scumble and the Newbery honor book Savvy.
And I'm running a contest–here's how it goes:
All you have to do to enter is pick a number between 1 and 245 and post it in the comments. I'll respond with a line from that page in Winterling. When we're all done (12:00 midnight on Friday), I'll do a random number generator thingy and that person will be the winner of the ARC (an advanced review copy of the book) (the book itself is out from HarperCollins Childrens on January 3, 2012). Be sure to include your email when you leave your comment so I can contact you if you win.
Come back and read all the comments, and you'll get some sneak peeks!
[If two (or more!) people pick the same page, that's fine–if that page number is the winner, I'll just do another random generator thingie for that page.]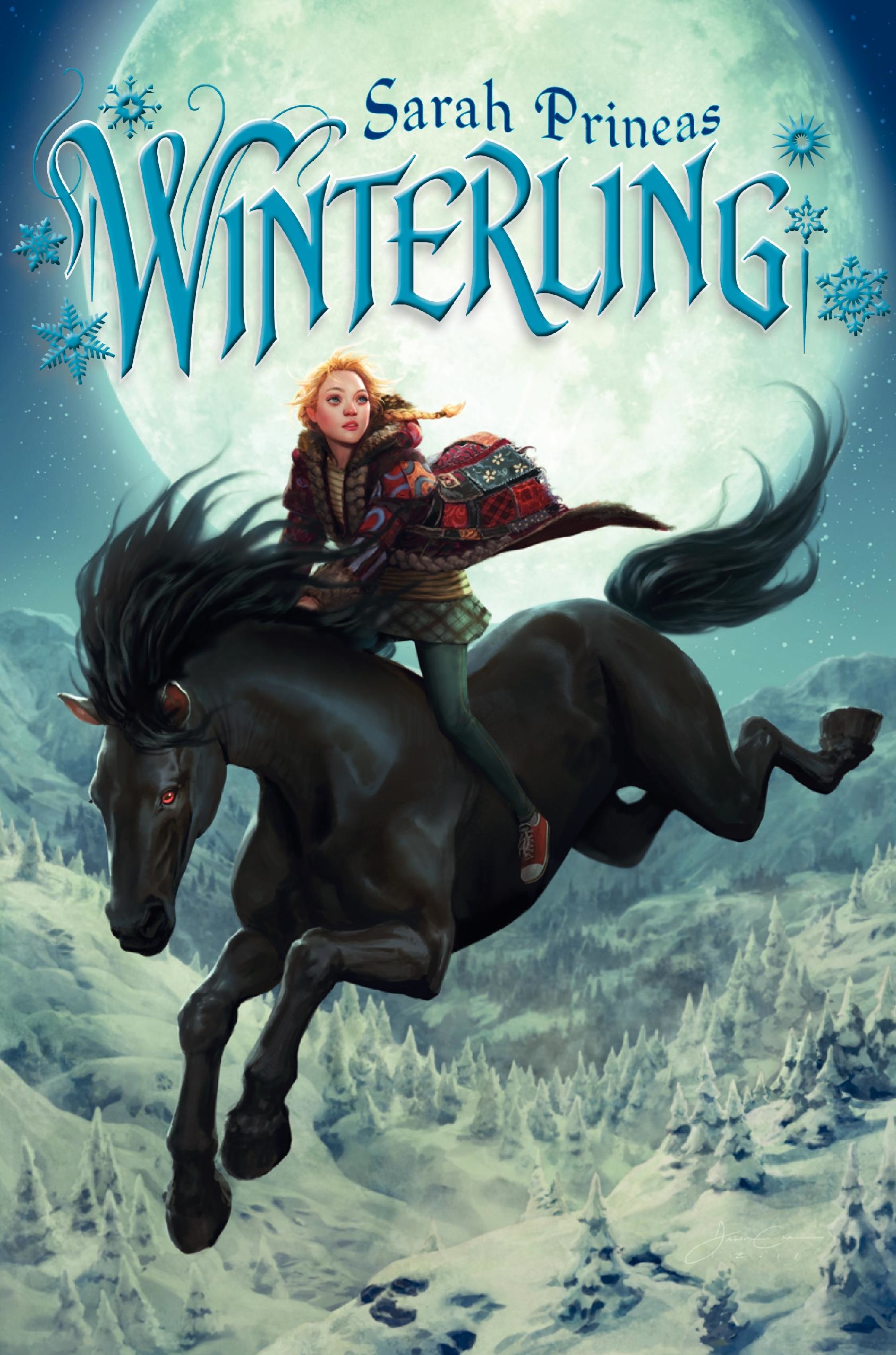 I hope you like it better than my dog does!
[Oh, and if you read this on Goodreads, be sure to come over to my blog to enter]