Secret message…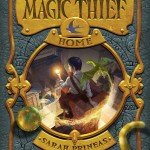 If you're looking for a signed copy of The Magic Thief: Home, you can order it from Prairie Lights Bookstore.
Email: kids@prairielights.com
Phone: 319-337-2681 (ask for kids dept)
AND not only can I sign the book to you, I also add a secret rune message, a different one in every book! It looks like this: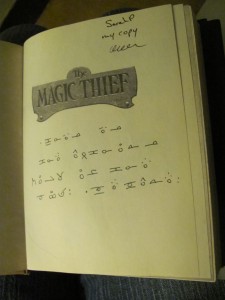 Then you can decode it using the key at the back of the book.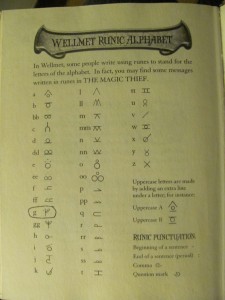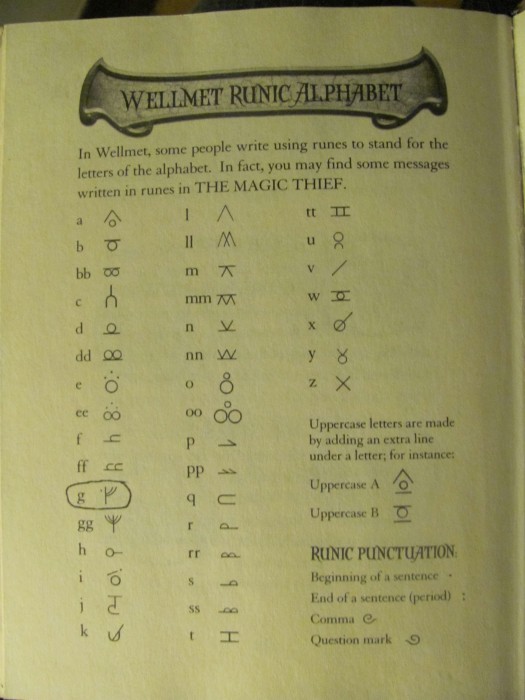 Can you guess why the G is circled in this picture?