Win The Magic Thief: Home! (contest over)
THANKS FOR STOPPING BY!!!  THE CONTEST IS OVER AND THE WINNER NOTIFIED.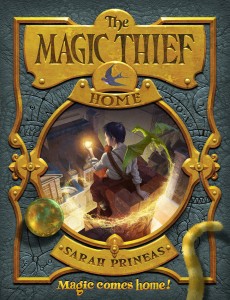 I'm giving away a signed ARC (early reviewer copy) of The Magic Thief: Home to one lucky reader (open to all countries).  All you have to do to enter is comment and tell me which Magic Thief character is your favorite, and why.  In a week (Monday, June 15), I'll choose a winner.  Easy!
The actual book will be published on September 16th.  You can pre-order a copy at your local independent bookstore, or if you want a hardcover copy signed by me, contact Shawna at iowabook@gmail.com.
If you're a member of Goodreads, you can also enter there to win one of two copies of the book.
Good luck!!