If the Shoe Fits … (my YA books!)
I'm thrilled to announce that Harper Teen will publish two young adult books by me–and even happier that I get to continue working with my wonderful editor, Toni Markiet.
The first YA is titled Ash & Bramble, and it's not so much a retold fairytale as an exploded one in which a happily-ever-after is the worst possible ending.   It's got smooching in it.  The publication date is in May 2015.
This is the book that I wrote in a wild five-week frenzy last year while moving to a new house, the book formerly known as Chrome Weasels.  Which really isn't a good title for a book with no chrome in it.  Or weasels, for that matter.  I did add a goat, however.
Here's the Pinterest page for the book.  It's hard to find pictures of people who look like the characters, because I don't think of my characters as looking like famous people, but these are as close as I could come for Pin/Pen, Shoe, and Cor.
The second YA book is to-be-determined and will be out in 2016.
Onward!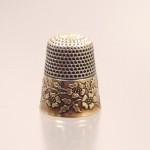 Posted in
News
on 01/27/2014 09:26 pm