Play the sentence game and win the Winterling trilogy!! CONTEST OVER
CONTEST HAS ENDED!!  Thanks for stopping by.
To celebrate the release of Moonkind on December 31st, I'm giving away signed, first-edition, hardcover copies of the entire trilogy–Winterling, Summerkin, and Moonkind!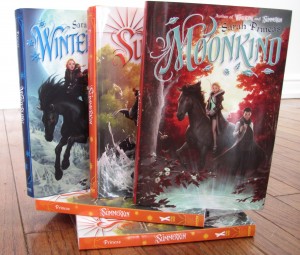 Plus a printed-out, hand-lettered, special edition copy of the Winterling prequel e-story "Thrice Sworn" (which tells Phouka's story, and how Rook came to be thrice-sworn, thrice bound to the Mor).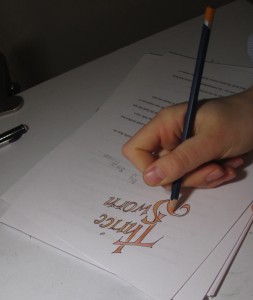 Plus two paperback copies of Summerkin for two runners-up.
All you have to do to enter is pick a number between 1 and 259 and post it in the comments. I'll respond with a sentence from that page in Moonkind.
When we're all done (12:00 midnight on Wednesday), I'll do a random number generator thingy and that person will be the winner, and I will send you the books.  *note!!!*  If you win and you want to send the books as a holiday present to someone you love, I'll wrap 'em up and add a card from you and send them directly so they arrive in time.
Come back and read all the comments, and you'll get some truly puckish sneak peeks!
[Oh, and if two (or more!) people pick the same page, that's fine–if that page number is the winner, I'll just do another random generator thingie for that page.]
Good luck!