CONTEST OVER!
Thanks for stopping by!  The contest has ended and the winner notified.  
I have long been a huge fan of Sherry Thomas's romance novels, so imagine my excitement when she sent an ARC of her first young adult novel!!  Yeah, I was pretty freaking excited.
If you're a reader of YA fantasy like Rae Carson's Girl of Fire and Thorns trilogy or Kristin Cashore's Graceling, you will lrrrrrve this book.  Obligatory dog-with-book photo: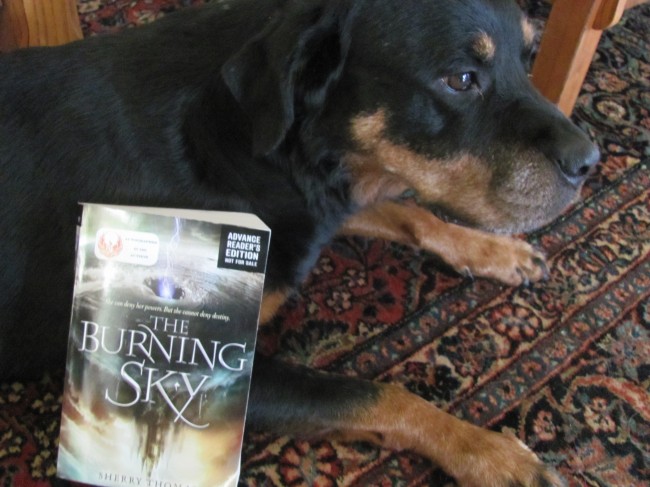 YOU can win an ARC (a signed early review copy) of this book by playing the sentence game!
All you have to do to enter is pick a number between 1 and 449 and post it in the comments. I'll respond with a sentence from that page in the book. When we're all done (12:00 midnight on Friday), I'll do a random number generator thingy and that person will be the winner, and I will send you the book.
Come back and read all the comments, and you'll get some fiery sneak peeks!
Here is the new cover, too, 'cos the ARC has the old one: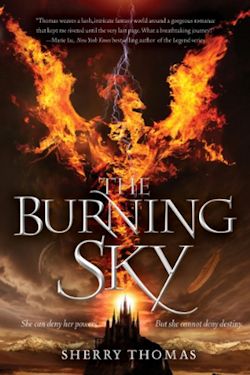 [Oh, and if two (or more!) people pick the same page, that's fine–if that page number is the winner, I'll just do another random generator thingie for that page. And if the page you pick is blank, I'll give you the next page with words on it.]
Good luck!
Posted in
Contests
on 09/04/2013 01:55 pm