Magic Thief event is live at AQ!!!
For those of you who are already AQ players–welcome to my site!  If you have any questions about Conn or magic or the Wellmet world, here is the place to ask (in the comments).
To readers of the Magic Thief books, if you want to quest with Conn, you can play a free Magic Thief adventure at Adventure Quest.  It's a massively multiplayer online role playing game enjoyed by millions of players around the world.  It's free to register!  You can go on a biscuit hunt, battle misery eels, and join Conn and AQ wizards on a quest to find out who's stealing the magic in the combined Wellmet-Lore worlds.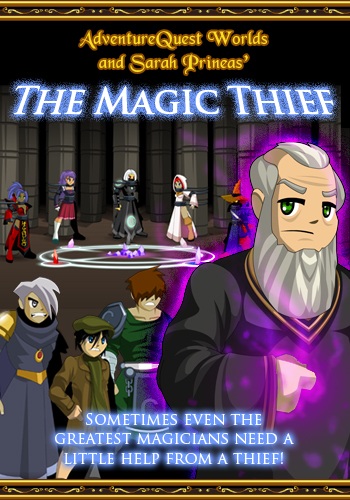 Battle on!