WIN an ARC of THE CABINET OF EARTHS!!
The contest has ended and the winner notified! Thanks for playing.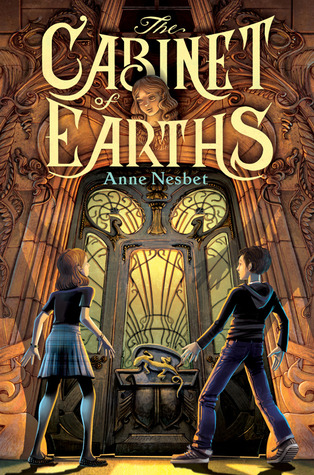 The Cabinet of Earths is a fantastic middle-grade novel from debut author Anne Nesbet. It's coming from HarperCollins Childrens on January 3rd, and it's beautifully written and compelling, with a terrific girl protagonist, Maya.
You can win an ARC–an advanced reader copy–of the book and read it before everybody else!
All you have to do to enter is pick a number between 1 and 256 and post it in the comments. I'll respond with a line from that page in the book. When we're all done (12:00 mid-day on Thursday), I'll do a random number generator thingy and that person will be the winner. Be sure to include your email when you leave your comment so I can contact you if you win.
Come back and read all the comments, and you'll get some awesome sneak peeks of this wonderful book!
[Oh, and if two (or more!) people pick the same page, that's fine–if that page number is the winner, I'll just do another random generator thingie for that page.]
Guys, I LOVED this book! Don't believe me? Here's the back cover: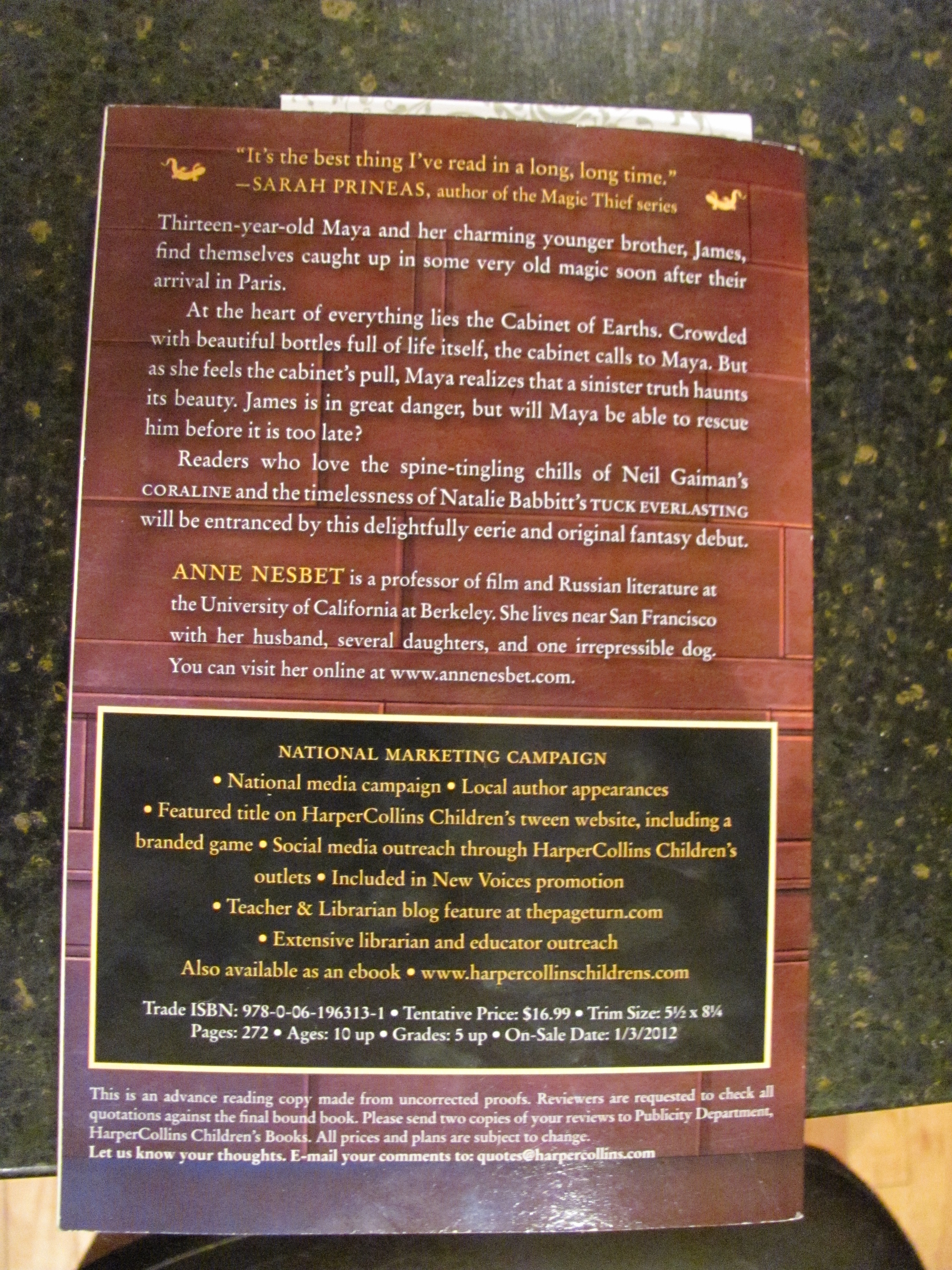 And, so you can see what I'm talking about, a close-up of a line on the back cover:

Here's the flap copy:
To protect her baby brother James, 13-year-old Maya has to take on the magical underworld of Paris, in which houses have bronze salamanders for door handles, the most beautiful people are all hooked on the sweet-smelling "anbar," and a shimmering glass Cabinet of Earths has chosen Maya to be its next keeper.
Good luck!
Posted in
Contests
on 10/04/2011 08:24 am